Katy wanted her website to appeal to a corporate clientele.  It was important that it focused on her professionalism and her ability to provide a full-service experience while also conveying her creativity and personalized service. She did not have imagery that showed off the quality of her work so we needed to find another way to communicate that.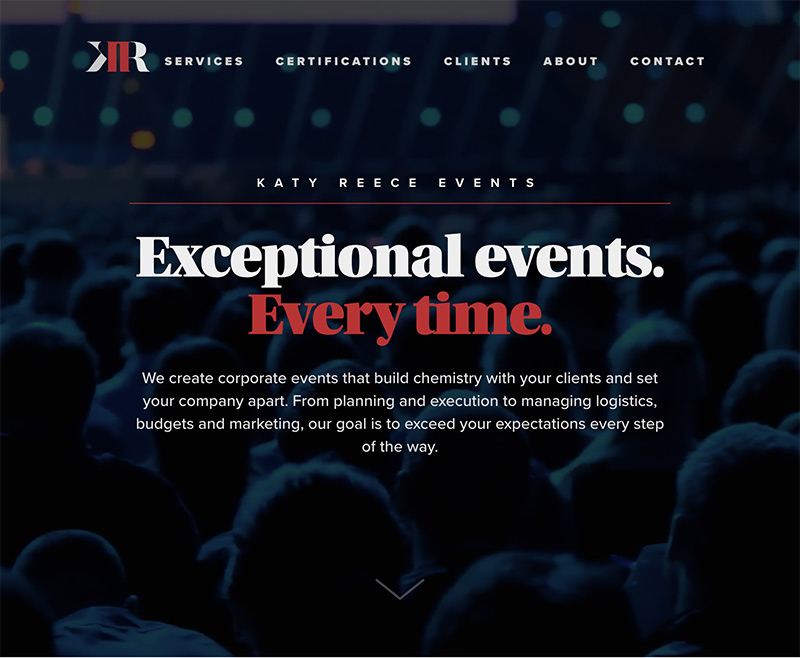 WEBSITE: We created a professional-looking website with a "friendly" font and customer-focused copy to communicate the unique value Katy offers her clients; a corporate perspective mixed with just the right balance of professionalism, creativity and personal attention. Motion graphics add elements of creativity and fun while the video on the home page conveys a more corporate feel and shows her ability to handle large events.
Client testimonials help build trust and confidence in Katy's expertise and give her prospects a sense of the high level of quality they can expect from her.