Greensboro Chamber of Commerce
There is a common misperception that Greensboro is a boring city. The Greensboro Chamber wanted to change that perception by creating a comprehensive guide to the many unique and wonderful things Greensboro has to offer. The Greensboro Life campaign is meant to attract young professionals to the City and serve as a relocation guide for prospective newcomers.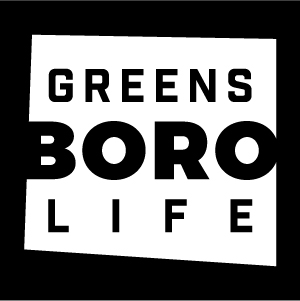 LOGO: The Greensboro Life logo was designed to present a more progressive image of Greensboro to the primarily young audience it is meant to attract. It's used in relocation packages and promotional giveaways.