(American Cultivation & Extraction Services)
Retail shelves are packed with CBD brands, many of which are made with "dirty", low-quality ingredients.  ACES wanted their retail brand to stand out on a crowded retail shelf and reflect the quality and purity of their ingredients and stringent manufacturing process. They wanted the brand to feel high-end and innovative while evoking a sense of vitality and well-being.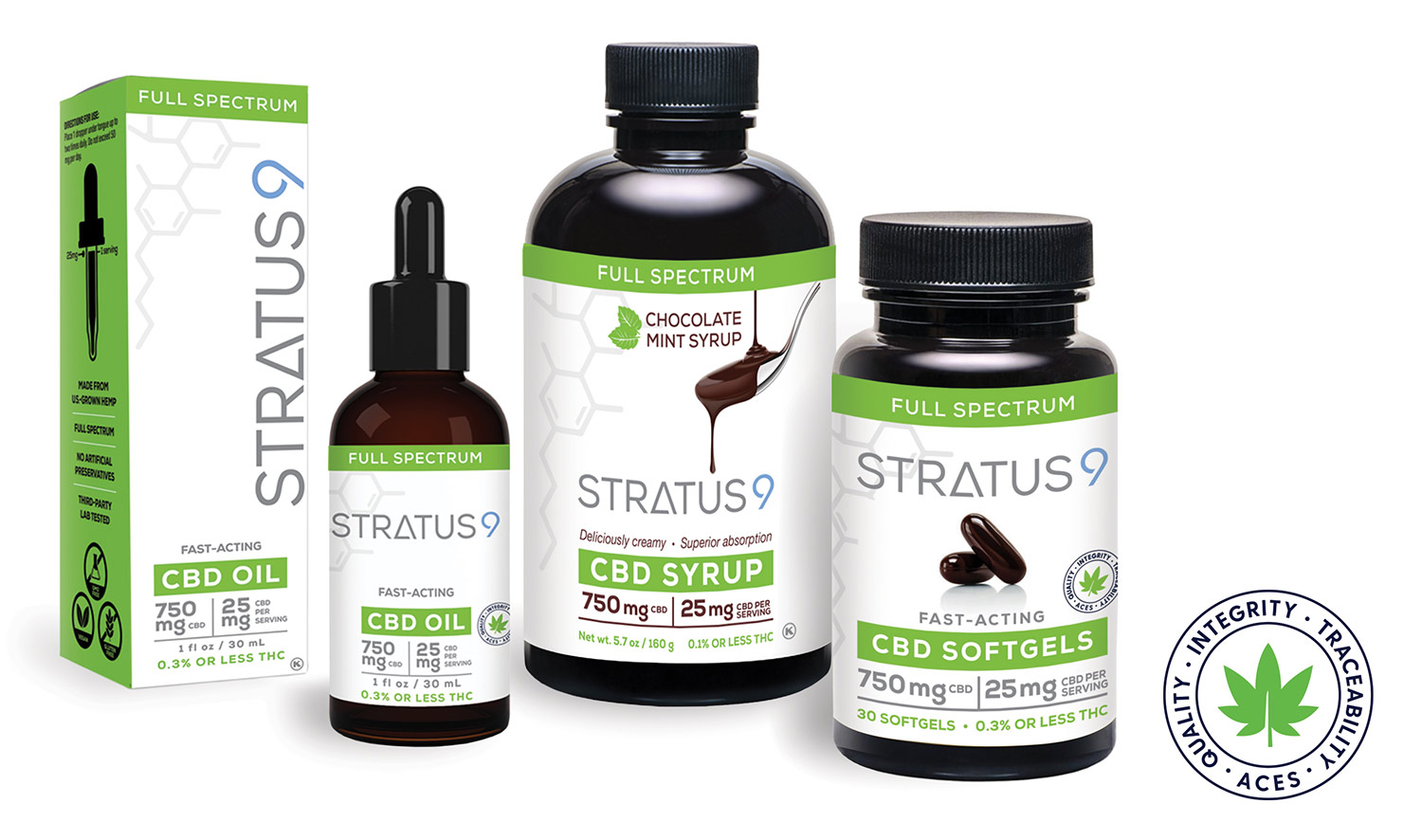 THE BRAND: We named the brand STRATUS 9 (a spin on "Cloud 9") to evoke a sense of well-being. We chose a white label to communicate integrity and purity of ingredients and added a vibrant green accent to accentuate the benefit of vitality.  The techy logotype and CBD molecular structure represent the science and innovation behind the brand. The quality seal reinforces the quality ACES promises at every stage of its manufacturing process.
"Before joining ACES, I had the pleasure of working with Bluezoom at my previous company.  It was such a positive experience that I hired Liz and her team to help provide the marketing support we needed at ACES.  Besides being strategic, creative and fun, Liz is always well prepared for our meetings and follows up with an action plan. Bluezoom made our new startup enjoyable and filled a hole we didn't have in our new organization."
John Barbee, VP of Sales & Marketing • ACES
American Cultivation & Extraction Services (ACES)